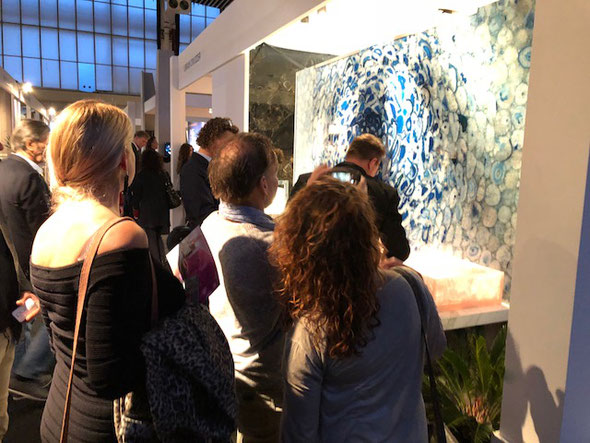 December 2017 we lanced out new product line under the name Pure Natural Design. We are passionate about the beautiful materials nature offers us and our designs bring out the natural beauty of these materials even more. The best professionals in stone, wood and steel turn each design into a unique, handmade, top quality product. 
For us there was no better platform as the Masters of LXRY in Amsterdam to present ourselves to the public. It was really good to hear all the positive reactions on our products.
It was also an excellent oportunity for an European premiere of Vancouver Jade. A beautiful semi-precious jade from Canada for which we have the exclusivity for Europe.
Click on the read more button left for more impressions of Pure Natural Design at the Masters of LXRY..
For more info please call 0039-3452109669 or send an email to jurjen@purenaturalstone.com.
Have a nice day!   Jurjen de Baar