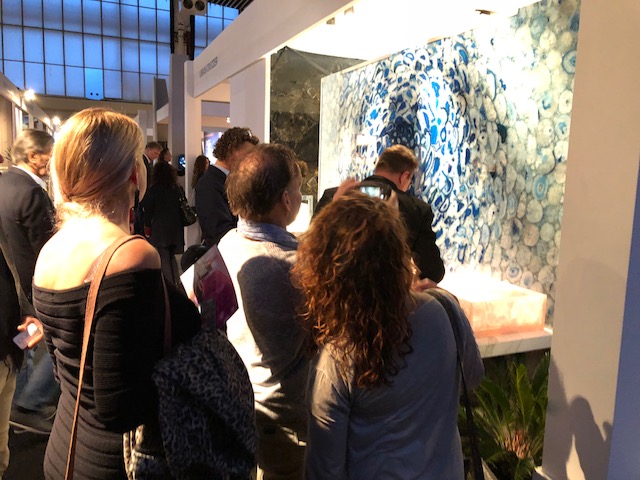 In december 2017 hebben we een nieuwe productlijn onder de naam Pure Natural Design gelanceerd. Een productlijn die is ontstaan uit onze grote passie: natuursteen en andere natuurlijke materialen zoals hout en staal. Wij maken onder deze naam luxe meubels en badkamer elementen waarbij exclusief natuursteen altijd de basis vormt en het product worden afgewerkt met hoogwaardige hout of RVS. Dit gebeurt door de beste professionals in de branche en de producten zijn stuk voor stuk unieke handgemaakte producten van topkwaliteit.
De Masters of LXRY in Amsterdam bleek een perfect platform voor de presentatie van Pure Natural Design en het was fantastisch om zoveel positieve reacties te krijgen.
Daarnaast hadden we een Europese primeur namelijk de presentatie van Vancouver Jade. Dit is een originele Jade van half-edelsteen kwaliteit waar Pure Natural Stone de exclusiviteit voor Europa voor heeft.
Klik op de read more knop linksonder voor meer beelden van Pure Natural Design op de Masters of LXRY of bezoek de website  www.purenaturaldesign.com 
Voor meer info neem contact op met Jurjen de Baar: tel: 0039-3452109669 email: jurjen@purenaturalstone.com