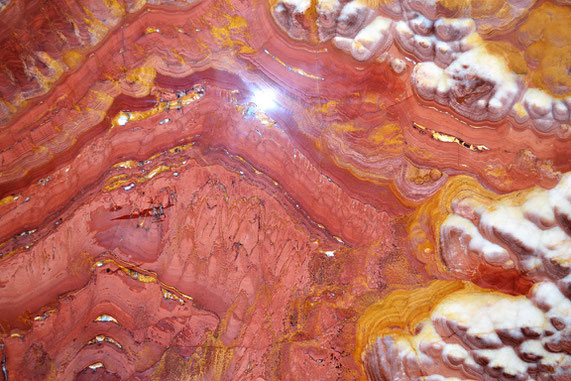 Het blijft me toch iedere keer verbazen dat er zulke kleurrijke en mooi getekende materialen worden gewonnen uit de natuur. Natuurlijk is er helemaal niks mis met een zwart graniet of een witte marmer. Integendeel! Echter zo nu en dan een spectaculair materiaal te mogen verwerken blijft voor mij een een hele grote hobby. Het materiaal links is een Onyx Kilamanjaro en in de fotogallerij kun je een kleine selectie uit de wonderlijke wereld van natuursteen vinden.

Voor meer info bel 0039-3452109669 of stuur een mail naar jurjen@purenaturalstone.com.
Have fun!
Jurjen de Baar
Klik op de read more button links om de gallery te zien.